OUR MISSION IS SIMPLY BEING RESPONSIBLE
Protecting the environment with renewable energy is all we do
ShivOm Dayal Energy will thrive to become one of the major cellulosic ethanol producer in India and we aim at supporting rural development and agricultural sectors.
The company is setting up a pilot plant for ethanol production in partnership with the Government of India to showcase the technology. This will invite more companies to setup high capacity ethanol plants with us. One of our company goals is to help farmers increase their income by purchasing the plant waste such as bagasse from them which otherwise would be treated as waste.
ShivOm Dayal Energy has been involved in evaluating the potential for renewable and sustainable energy production from biomass. The biomass is made using feedstock like Napier/elephant grass, wood shavings, straw, food waste etc.
The benefits of biomass include: reduction of green house emissions, high quality bio-organic fertilisers, CNG gas which is LPG equivalent cooking gas, electricity production ( waste to energy), bio-plastic pellets and bio-fuel (ethanol).
We have proudly achieved the lab scale production of Bio-plastic with the help of scientists from I.I.T Roorkee using cellulose nano crystals.

ShivOm Dayal Energy is now on the stage of starting a pre-commercial production plant of bio-ethanol from biomass. The plant will produce bio-ethanol fuel from feedstocks which are abundantly available at a very nominal cost in India. 

Our company proposes to enter into a continuous Ethanol Purchase Agreements with various corporate sectors and Government run oil companies.
Green Bio-Refinery is seen as new utilisation pathway to enter future markets like food/feed, biochemical material and Bio fuel sector.
Our Bio-refinery is expected to support rural development and agricultural sector respectively. Indian climatic conditions offer an ideal environment for biomass production. Bio-energy has remained critical to India's energy mix. The availability of Bio-mass in India is estimated at about 540 million tons per year covering residues from agriculture, forestry & plantation. The current potential of surplus agro and forest residues to energy is estimated at 16881 MW & waste to energy potential of 2700 MW.
Indian Government has decided to boost ethanol production as it has made mandatory for oil companies to blend 10 percent ethanol with petrol from starting next year.
India has the advantage of having a large domestic market and it becoming the manufacturing hub, with added advantage of low cost of labor, open business environment, and with our Respected Prime Minister HE Shri. Narender Modi giving extra benefits for startups under his 'Make In India' and 'Startup India' Scheme and benefits to eco-friendly projects like Renewable Energy have special tax holiday & regulations for certain applications to promote new industries like this.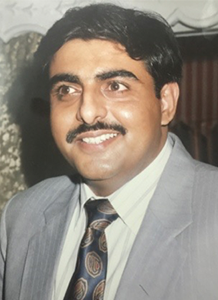 Chief Executive Officer (CEO)- Mr Ashish Ahuja
Mr Ashish Ahuja started his career with working in John H Harland credit union in Seattle USA. Looked after marketing of company with handling 2000 corporate customers. Later on dealing with all international trades in paper,  visited USA, Australia, Germany, France, China, etc. He stayed in Australia to learn about kitchen making facility for thermal coating from Mark Sensing. Also visited China to understand paper industry along with all equipment required to be used in kitchen like dyno mills, chemicals.  He has travelled to various part of the world having signed various agreements for supply & tie-ups for production in collaboration with foreign companies. He has an experience of over 3 decades in the paper industry and is a very well known personality in the trade. His love for the nature and environment came to him naturally by his charismatic father and grandfather. The urge to save and improve the environment inspired him.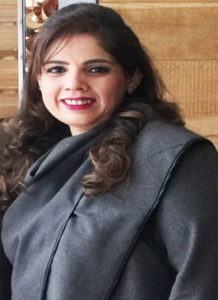 Chairperson/Co-Founder- Mrs Bainu Anand Ahuja
Mrs Bainu Anand Ahuja has a  vast experience of over two decades in the construction industry with handling major commercial and residential projects in heart of the capital city. Her own enterprise is dealing with real estate in New Delhi for more than six decades and is a renowned name in the Real Estate & Construction industry with Properties valuing more than 150 Million dollars in prime locations in New Delhi. The group is also associated in automobiles, owning  Banquets and Restaurants all around Delhi.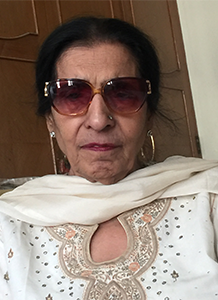 Director of Administration- Mrs Pushpa Ahuja
Mrs Pushpa Ahuja has widely travelled and has a work experience of more than 5 decades  in various fields, has 28 years of experience as a senior officer in taxation unit of Government. And thereafter started a security printing press in 1987.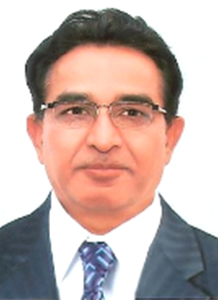 Director of Technology- Professor Ashok Pandey obtained his Master's degree in Chemistry in 1976 and PhD in Microbiology in 1979 from the University of Allahabad. He was a scientist at National Sugar Institute, Kanpur during1982-85. During 1985-1986, he worked as Research Scientist in Suddeutsche Zucker AG in Germany. In 1987, he joined the CSIR's National Institute for Interdisciplinary Science and Technology at Trivandrum as a Scientist and since then continuing there. During this period, Professor Pandey undertook short/long visits to several institutions in Argentina, Australia, Brazil, China, France, Germany, Greece, Hong Kong, Hungary, Ireland, Italy, Japan, Korea, Malaysia, Mexico, Singapore, Switzerland, Taiwan, Thailand, UK, USA, etc.
Professor Pandey's current main research focus are on bioprocess and product developments, mainly focused agro-industrial solid waste utilization for the production of biofuels, biopolymers, industrial enzymes, etc. He has developed and transferred three technologies on industrial enzymes to the industries and has completed several industrial consultancy projects. He has 829 publications/communications, which include 14 patents, 27 books, 18 special issues of the journals as Guest Editor, 25 Technical reports, 87 chapters in the books, 321 original and review papers and 339 research communications in international and national conferences.
Professor Pandey is the recipient of many national and international awards and fellowships, which include Fellow of Association of Microbiologists of India, International Organization of Biotechnology and Bioengineering and Biotech Research Society of India; Honorary Doctorate degree from Univesite Blaise Pascal, France; Thomson Scientific India Citation Laureate Award; Lupin Visiting Fellowship, Visiting Professor in the University Blaise Pascal, France, Federal University of Parana, Brazil and EPFL, Switzerland; Best Scientific Work Achievement award, Govt of Cuba; UNESCO Professor; Raman Research Fellowship Award, CSIR; GBF, Germany and CNRS, France Fellowship; Young Scientist Award, etc. He was Chairman of the International Society of Food, Agriculture and Environment, Finland ((Food & Health) during 2003-2004. He is the Founder President of Biotech Research Society of India and International Coordinator of International Forum on Industrial Bioprocesses. He is editor-in-chief of Bioresource Technology, the Elsevier journal and editorial board member of several international and Indian journals.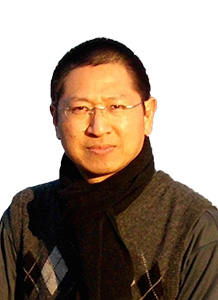 Director of International Expansion- Mr Yong Yu Liu 
Mr. Yong Yu Liu, in his 20+ years of career in semiconductor research field at the National University of Singapore and a high-tech semiconductor firm in Taiwan, Yong has been granted a number of US and international patents from his advanced research. With his passion in technology, Yong recently filed another new patent application related to Full Color 3D printing technology.
After settling down in Canada recently, Yong started his new phase of life and career building his business network focusing on bioplastics, renewable energy and eco-friendly products. Yong had so far successfully bridge the gap between companies and manufacturers from the East and the West enabling them to focus on business expansion.
As an independent business development professional, Yong also partner with start up companies globally where he coordinated manpower and resources allowing the team to form international partnerships where he plans and oversees business strategy, funding, product design lead, R&D, manufacturing and business development. His effort has proven success stories of international collaborations and stands out to be competitive.
At ShivOm Dayal Energy, Yong conducts market research focusing on renewable energy and bio-technology for India market. Again, Yong has successfully developed close partnerships between ShivOm Dayal Energy and technology providers such as the Institute of Nuclear Energy Research from Taiwan as one of the most advanced yet cost competitive lingo-cellulosic ethanol technology to meet the demand of bio-ethanol in India. Besides participating in the fundraising for our pre-commercial bio-ethanol plant, Yong's main responsibilities include exploring new and advanced technologies that will meet the needs of India and to establish new business collaborations between ShivOm Dayal Energy and the global market in various fields.
Honorary Director- Mr Narender Anand 
Mr Narender Anand is the Chairman and Managing Director of Classic Group of Companies, and has under his umbrella a group of serval active companies involved in construction, Real Estate Development, Retailing, Recreation, Business Centres, Legal Services, NGO's, Automobiles, restaurant and banquets. A pioneer in the construction and development business, Mr Anand holds to his credit an experience of over 60 years in the real estate. He has been honoured with many Nirman Udyog Awards and other awards for his commendable and meritorious services to the industry. Being among the most experienced and one of the most innovative leaders of pioneer construction industry, he has represented in the state as the President, Rajdhani Estate Promoter and Builders Association (Regd.) for consecutive scores of terms  to share his expertise and experience with the members and the state. ShivOm Dayal Energy will be supported by Mr Anand with his vast experience and expertise and holds Honorary Residency with the Board.
The Classic Group of Companies under its Umbrella and the Chairmanship of Mr Narender Anand the following prime companies:
1, M/s Rawal Apartments (P) Ltd.
2. M/s Classic Motors (P) Ltd.
3. M/s Classic Builders (P) Ltd.
4. M/s Shivani Properties (P) Ltd.
5. Nirmal Sahara NGO (Regd.)
6. Core Business Centre.
7. Metropolitan Jury.
To list a few of the key properties: 

AVG Bhawan, Connaught Place, Competent House, Connaught Place, British Motor Company Building, Connaught Place, Classic House I - Mathura Road, Classic House II - Mathura Road, Classic house, Janpath, 

Residential Projects: 

C-202 Defence Colony, 41/47 Punjabi Bagh, Plot no 12 & 14 Gole Market, P-6A Hauz Khas, R-75 Greater Kailash-1, W-86 Greater Kailash-2, 

Farm Houses: 

Anand Farm, Jonapur Village, Mehrauli, Raghu Farm, Gadaipur Village, Ashoka Farm, Gadaipur Village, Ram Farm, Gadaipur Village
Legal and Compliance Director- Ms Bobby Anand  
Bobby Anand a strategic communication lawyer for over 21 years of experience, is the founder and owner of Metropolitan Jury. She spreads the Firm's major undertakings across the legal, commercial and financial spectrum. With her vide range of experience in judicial / Administration activities and proven negotiating skill in the fields of administration of justice and management of corporate litigation, she has been instrumental in successful handling of umpteen corporate matters where government related issues were involved. Being an Alumnus of Delhi University, New Delhi she has built an extensive network in the national and international legal circuit. She is extensively involved in the expansion plans of MJ i.e. setting up a MJ Office in the other states of the nation and other countries of the world. 
She has a successful career and has been with the Bar since 1995, completing a span of 21 years. Her areas of expertise include corporate law, corporate consultancy, commercial litigation, mediation and alternate dispute resolution. Her special interest lies in the field of International commercial arbitrations  and she heads the Markets and M&A and also specialize in matters of project finance transactions wherein she advises fund houses to make investments in the form equity or debt either at the project level or entity level investments. 
Besides being gifted with an acute sense of analysis and prompt decision making, with her powerful negotiation skills and pragmatism and she drives commercially sound solutions in the corporate world. Also with her  ability to understand the business and with its solution based approach, she has got the firm a preferred partner for legal assistance with banks, financial intuitions, investment banks, private equity houses and corporate houses and it closely works with number of MNC Banks, Private Banks and Public Sector. Hew quest and determination to pursue her objectives and her dedication to bring out the results ads bonus to her persona. Ms Anand holds a honorary position in the company. 
We Work In Close Cooperation With...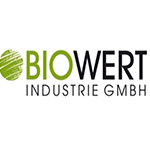 Biowert Intustrie GmbH, Germany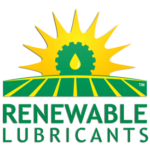 Renewable Lubricants, Inc. USA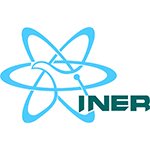 Institute Of Nuclear Energy Research (INER), Taiwan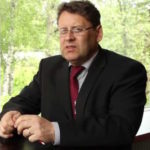 Professor Ari Pappinen, University of Eastern Finland